Are you looking for some unique wine-related holiday gift ideas for that wine lover in your life? Well, look no further. Here are a few of my favorite things that I'm certain you will enjoy as well!
Coravin Wine Preservation System, $285
The Coravin is a top-of-the-line wine preservation system for anyone who hates to waste really good wine. Queue the jokes about never leaving an unfinished bottle behind, but there are many circumstances when you may not finish an entire bottle in one sitting. For me, my husband doesn't drink any white wine, so when I want to enjoy a single beautiful glass of Puligny-Montrachet white Burgundy, I will use my Coravin. I also like to sample lots of different wines as part of my profession, or sample wines in my cellar to see how they are progressing, and the Coravin makes that all possible without having to open lot of bottles or open something that would benefit from more cellar time. The Coravin inserts a slim needle through the cork, pumping inert argon gas into the bottle while wine is poured into your glass. The gas keeps oxygen from negatively impacting the wine, and the cork re-seals itself after the needle is removed, so you can enjoy the same bottle of wine for weeks, months or even years! (Buy on Amazon)
Zalto Denk-Art Universal Glasses, $69
Once you drink from a Zalto wine glass you will never be able to drink from anything else. They are a piece of art in the form of a wine glass, designed to reflect the same tilt angles as the Earth. The thinness of the glass enhances the flavors of the wine rather than overpowers it with glass taste that you get from thicker glasses. Zaltos are lead-free, dishwasher safe and made in Austria. If you are opening an special bottle of wine this holiday, it deserves to be experienced in amazing glassware. (Buy on Amazon)
Le Nez du Vin, $40-$399
If you are amazed by how wine professionals can take one whiff of a wine and describe dozens of different aromas, now you can learn how to do the same. The Le Nez du Vin is an aroma kit that comes in a variety of sizes, and contains viles of common wine scents. You can hone you wine aroma recognition skills so you can take your wine enjoyment to the next level. (Buy on winearomas.com)
Vino Chapeau Wine Tasting Covers, $7.99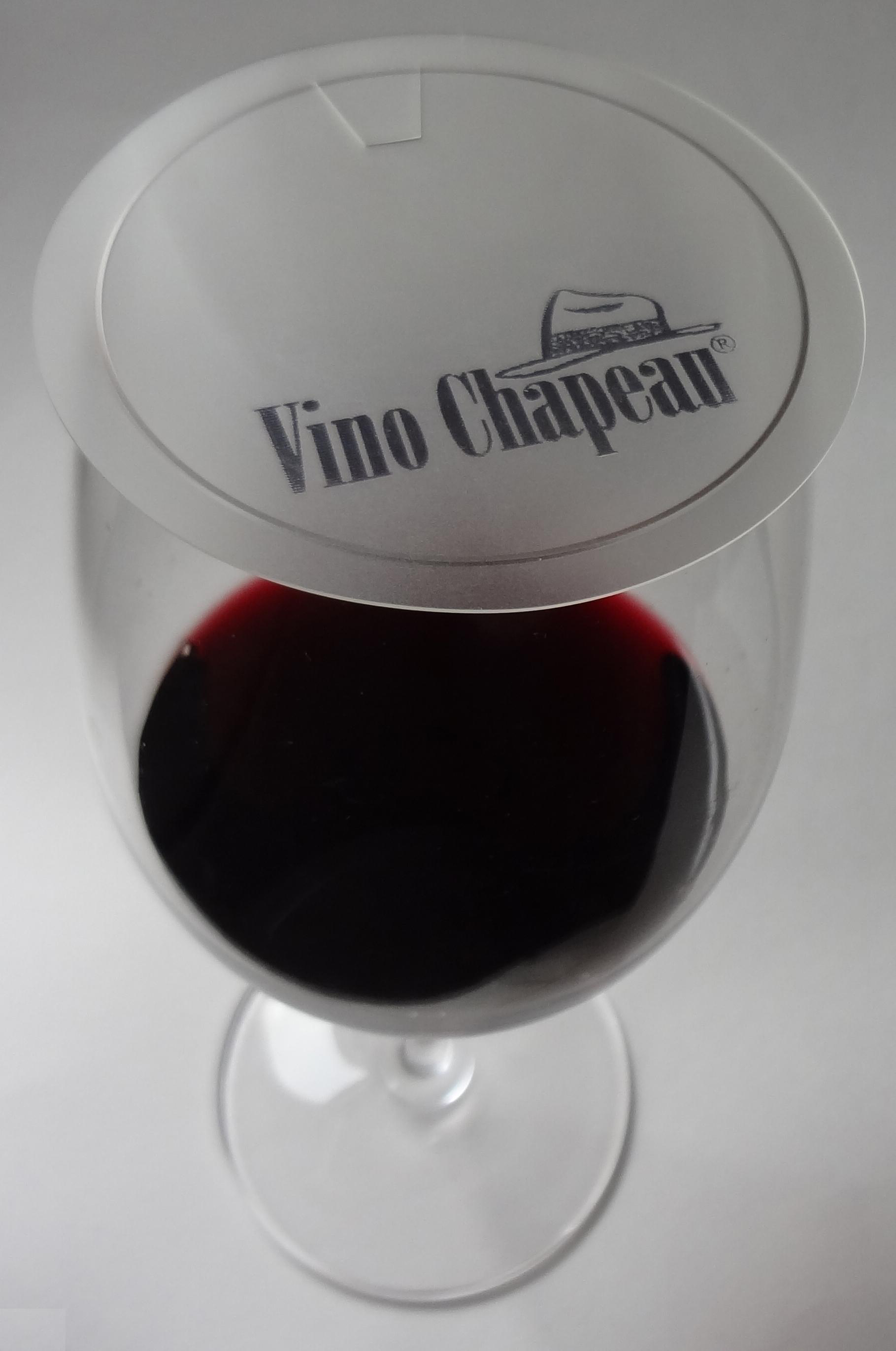 Vino Chapeau discs enhance your wine tasting experience. They cling to the rim of your wineglass and remain secure as you swirl your wine, concentrating aromas under the cover. Put your nose to the glass, remove the disc and enjoy the flood of aromas that fill your nose and allow you to more easily identify scents. They are also fantastic for outdoor use in warmer months as they keep insects out of your glass! (Buy on vinochapeau.com)
Cheese Grotto, $85-$350
Wine and cheese go together like peanut butter and jelly, and if you are serious about your cheese, you need an equally serious cheese preservation system. The Cheese Grotto is a climate controlled system that will extend the shelf life of your gourmet cheeses while allowing you to store them unwrapped and outside of your refrigerator. (Buy on cheesegrotto.com)
Wine Infused Salts, $35
Not only do I love wine, but I am absolutely addicted to salt. Thankfully I have uncommonly low blood pressure, so I can add as much salt as I want to my food. In addition, salt is one of those magical flavors that brings out the absolute best in wine. Salt in food will make your wine taste less bitter and astringent, and more fruity and soft. Now imagine what wine infused salt could do! They are made with Pacific sea salt, complementary herbs, and wine reduced to a very concentrated syrup.
Wine Tasting Kit, $27-$275
If you want to get more experience tasting a variety of wines, but don't want to spend thousands of dollars purchasing a wide variety of bottles that you may only drink one glass of, consider an e-Tasting Kit. This French company has bottled dozens of different wines into small, single-serving portions, so you can taste up to 72 different wines from a single tasting kit! (Buy on etasting.com)
Grapevine Cuff Bracelet, $29
One of my favorite merchants is Wine Country Craftsman based out of Paso Robles, CA. They make a wide variety of beautiful, hand-crafted and custom items from retired grape vines and wine barrels. This Grapevine Cuff Bracelet is just one example of their exquisite work. It is crafted from reclaimed Napa Valley grapevines that were making wine during prohibition. The grape vines are dried for up to 2 years then kiln fired, hand cut, sanded and sealed to preserve this beautiful piece of jewelry for generations to come. (Buy on winecountrycraftsman.com)
Blitzen & Friends Wine Bottle Stoppers, $59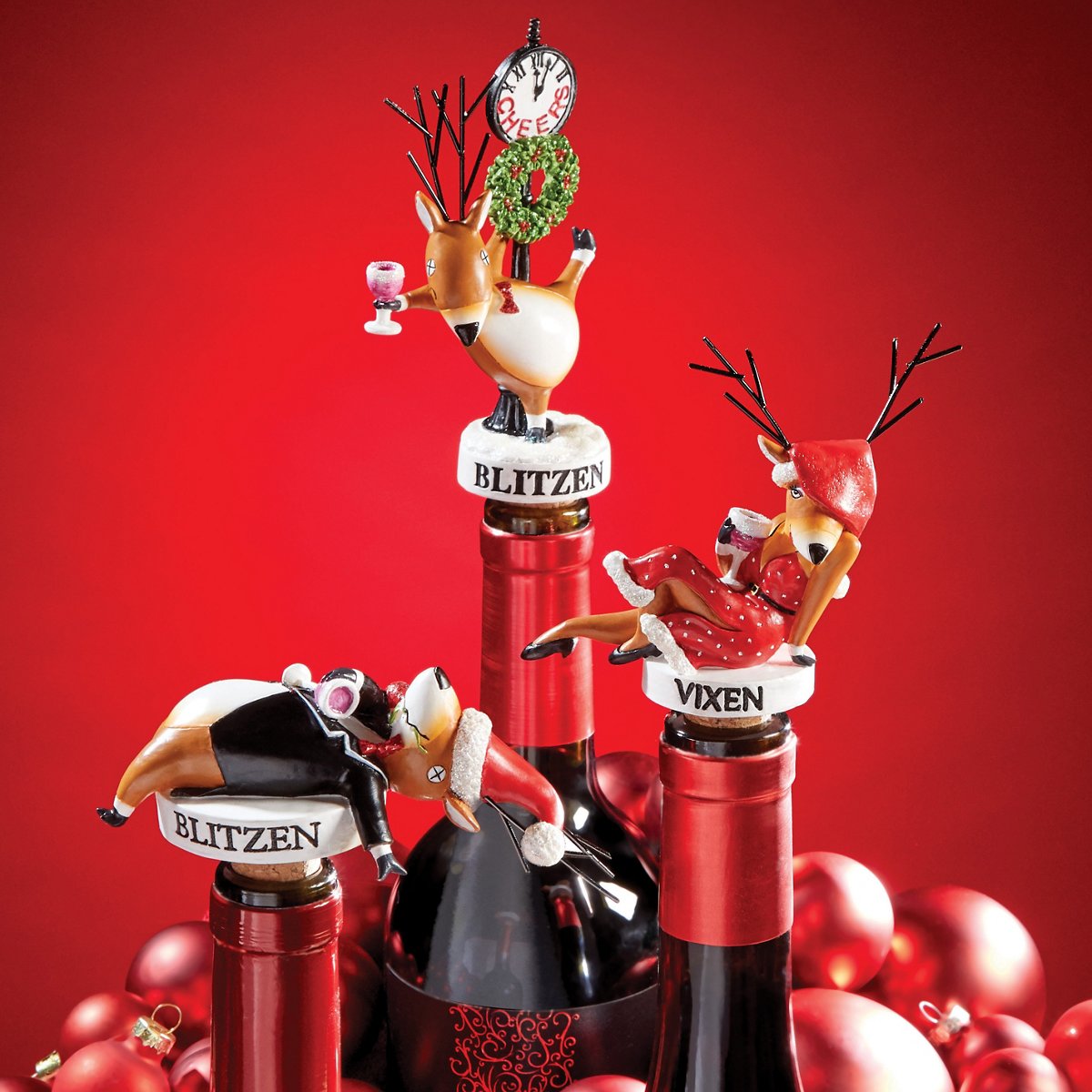 These wine bottle stoppers are just so much fun and will be the center of attention at your holiday gathering! (Buy on wineenthusiast.com)
The Wine Diva Private Tasting Experience, $300 for up to 10ppl
Last, but most certainly not least, I will host a fun and educational private wine tasting for you and your guests in my NJ home wine cellar, your home, your office or any other space. I supply the bottles, wine glasses and expert knowledge, and you sit back, relax and enjoy the wine! These tastings are perfect for birthday parties, corporate events, bachelorette parties, bridal showers, girls nights, or just a great excuse to get together with friends. I can customize a package to fit your needs. No size party is too large or too small! Don't live anywhere near NJ? Not a problem! I can also do Skype/FaceTime tasting sessions where I will purchase the wine and have it shipped to your house, then host a live e-tasting with you and your guests. (Contact me at [email protected])