The holidays are a time for celebration, and celebrations are a time for drinking…and eating! If you are still trying to figure out what wines are best to serve with your holiday meals, I have some excellent suggestions that will pair beautifully with any dish you will be preparing.
Feast of the Seven Fishes (or any seafood dish)

Bodega Garzon Albarino 2018, Uruguay ($18) – I grew up in an Italian household with the prohibition against eating meat on Christmas Eve. Instead, we indulged in the Feast of the Seven Fishes. Bodega Garzon Albarino is a perfect wine to pair with any of your Christmas Eve seafood dishes. It is medium to full bodied with bright flavors of citrus, peach and pear and a slightly creamy finish. This crisp, yet luscious wine will compliment, and not overpower, any seafood dish.
Charcuterie/Cheese/Antipasto
La Battagliola Lambrusco Grasparossa di Castelvetrano DOC 2017, Italy ($15) – I love to kick off my holiday with a glass of bubbly and appetizers. Not only is Lambrusco a perfect pairing with any meat and cheese board, that beautiful dark red color is festive and seasonal. This red sparkler is dry with beautiful aromas and flavors of strawberry, plum and cherry. It is fuller-bodied and higher in alcohol and tannins than many other Lambruscos, which is why I love it. It is big, flavorful and fresh.
Honey Baked or Glazed Ham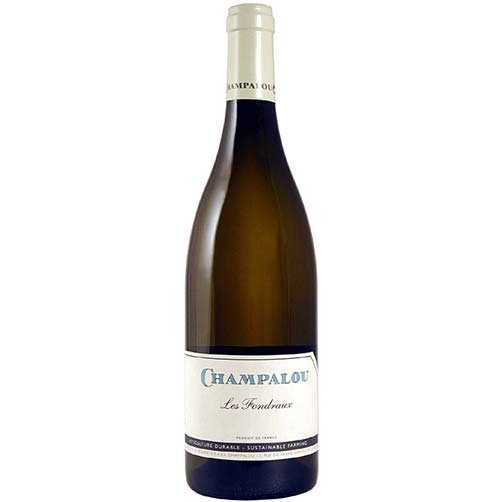 Champalou Vouvray La Cuvee des Fondrau 2016, France ($22) – If you are preparing a honey-baked or glazed ham, you will want a wine with just a touch of sweetness to stand up to the sweet glaze. This Vouvray (made from Chenin Blanc grapes) is only slightly off-dry with just a touch of residual sugar. The sugar is well balanced by bright acidity, and has flavors of apple, honey and pear. This wine is a fresh and fruity, easy-drinking compliment to a sweet/salty ham dinner.
Game Birds/Poultry (Duck, Turkey, etc.)
Mohua Pinot Noir 2015, New Zealand ($16) – Pinot Noir is an excellent compliment to medium weight dishes like salmon, chicken, duck, and turkey. It also works really well with roasted vegetables and mushroom dishes. This Pinot is from Central Otago, New Zealand, a region that is producing excellent cool-climate Pinots at great prices. This wine is everything a Pinot should be – medium-bodied with fresh flavors of strawberry, raspberry and red cherry with a touch of herb and spice on the finish.
Beef (Filet Mignon, Prime Rib, etc.)
Orin Swift Machete 2016, California ($48) – Not only is Orin Swift's Machete my favorite wine label ever, it is also my favorite wine in this price range, and can easily stand up to heavier meat dishes. The Machete is a blend of Petite Sirah, Syrah and Grenache. It is inky dark in the glass with rich, jammy flavors of blackberry, blueberry, fig and boysenberry, complimented by a dash of vanilla and cinnamon. It is a big, bold and fruit-forward California wine that can just as easily be enjoyed as a meal in itself, or paired with a tasty filet mignon.
Dessert
Royal Tokaji Late Harvest 2016, Hungary ($20) – The wine enjoyment shouldn't end after the entree! Bring out the Christmas cookies, cakes and pies, then crack open a bottle of Late Harvest Tokaji. This wine is pale gold with sweet tropical fruit flavors of mango, pineapple, citrus, peach and honey. Although it is a dessert wine, it is not cloying or syrupy sweet. It has a beautiful lightness and freshness to it that lifts the sweetness.
Cheers and Happy Holidays!!!