Wine is the consummate holiday gift for just about anyone on your adult holiday gift list. There are excellent options at all price ranges – $15 bottles for a Secret Santa gift, $30 bottles for an amazing holiday party hostess, $50 bottles for your boss or closest friends, all the way through $100+ bottles for that very special wine lover in your life.
Here are some excellent wine gift recommendations at a variety of price points, with a sparkling wine, a white wine and a red wine included within each category. A variety of regions and grape varieties are also represented. There is guaranteed to be something here for everyone!
Under $15
Gruet Winery Gruet Blanc de Noirs NV, $13 – This is a fun and unique sparkling wine from New Mexico, of all places! It is made from 75% Pinot Noir and 25% Chardonnay, giving it a light salmon color. It is dry with flavors and aromas of raspberry, pear and vanilla.
Pine Ridge Vineyards Chenin Blanc / Viognier 2017, $11 – The 17% Viognier adds some body and honey flavors to the citrusy Chenin Blanc. This wine is crisp and lively with lots of green apple, peach and lime.
La Posta Malbec Pizzella Family Vineyard 2017, $14 – This is deep, dark Malbec from Argentina with serious tannins and flavors of blackberry, plum, licorice and chocolate. It's full bodied, but approachable and not too heavy.
$15-$20
Nino Franco Rustico Prosecco di Valdobbiadene NV, $17 – There's a reason why Prosecco's popularity has exploded in recent years. It is fruity, not too dry, easy drinking and super affordable. This is an excellent value Prosecco with flavors of apple, peach, pear and a slightly creamy texture with silky bubbles.
Chalk Hill Estate Sauvignon Blanc 2017, $18 – Sauvignon Blancs are some of the best value white wines available. The Chalk Hill Sauvignon Blanc offers something a little different since it was partially fermented and aged in oak (most Sauvignon Blanc is entirely fermented in stainless steel). This gives it a rounder texture and more flavor complexity. It has tropical flavors of tangerine, pineapple and mango, with herbal and floral notes.
Bodega Garzon Tannat 2017, $17 – I had the pleasure of enjoying this wine at home this past week, and I just had to include it on this list! It's dark, rich and full-bodied, yet elegant and approachable. It is reminiscent of Cabernet Sauvignon, but at a much better price point. It has flavors of blackberry, plum and raspberry, with a long spicy finish.
$20-$35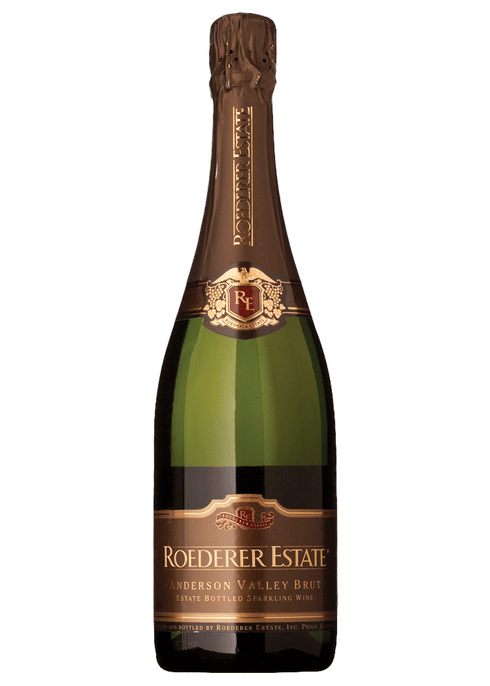 Roederer Estate Brut Anderson Valley, $23 – This is my go-to sparkling wine for everyday drinking. It's an excellent value. It is crisp and elegant with flavors of citrus, pear, apple and vanilla, with a finish of brioche, nuts and pastry.
Massican Annia 2017, $30 – This wine from Napa Valley is a unique blend of Italian varietals Ribolla Gialla and Tocai Friulano, with a dash of Chardonnay. Light, elegant and complex, this wine has bright, juicy flavors of green apple, peach, pear and melon with some notes of almond and honey.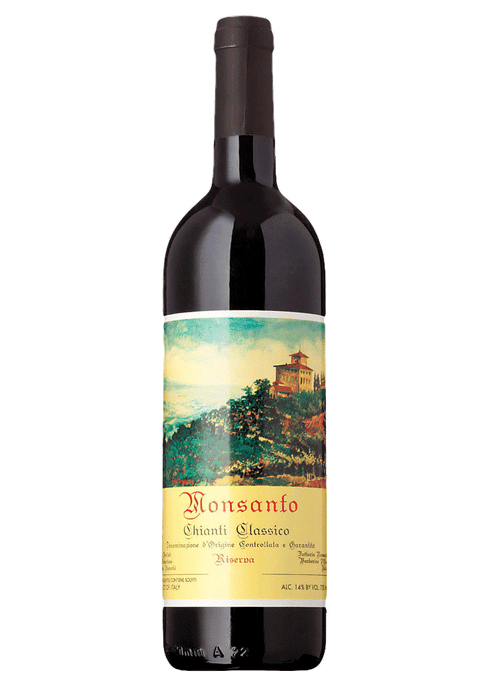 Castello di Monsanto Chianti Classico Riserva 2015, $25 – For the many Chianti lovers out there, the Monsanto Chianti Classico is full-bodied and dry, with firm tannins and flavors of cherries and berries with leather and earth. This wine is a good choice for someone who will cellar it for a few more years.
$35-$50
Ployez-Jacquemart Extra Brut Rosé, $45 – Pink is just more fun, so this Rosé Champagne makes a beautiful and delicious holiday gift. It is medium-bodied and dry with strawberry, cherry, pastry, cream and spice flavors.
2017 Clos St. Jean Chateauneuf Du Pape Blanc, $45 – This wine is a blend of Grenache Blanc, Roussanne, Bourboulenc, and Clairette. It is rich, creamy and full-bodied, bursting with peach, honey, apricot and brioche. It is complex and balanced, and can be drunk now or cellared for a few years.
2013 Bussola Amarone Classico, $50 – Amorone della Valpolicella is one of my favorite types of Italian wines, so I just had to include one on this list! The Bussola has deep, rich flavors of cherry jam, plum and raisins balanced by coffee, chocolate and herbal notes.
$50-$100
Bollinger Brut Champagne Special Cuvée, $60 – Bollinger is my favorite Champagne to serve on special occasions and holidays. It is a blend of 60% Pinot Noir, 25% Chardonnay and the rest Pinot Meunier. It is big, rich and complex with flavors of apple, pear, lemon curd, peach with subtle toasty notes of fresh baked bread and a creamy texture.
Pahlmeyer Chardonnay Napa Valley 2017, $80 – I opened this gorgeous Chardonnay on Thanksgiving and wow, was I impressed! I'm usually not a huge fan of Napa Chardonnay, but this one was rich without being overwhelmingly buttery. It had flavors of vanilla, pastry, cream, caramel, pear and yellow apple with a beautiful velvety texture. This one may end up on my Top 10 Favorite Wines of 2019 list!
Ramey Cabernet Sauvignon Napa Valley 2014, $65 – This is another strong contender for my Top 10 Favorite Wines of 2019 list. This Napa Cabernet is actually a blend of 80% Cabernet Sauvignon, 11% Merlot, 6% Malbec, and 3% Petit Verdot. It is medium to full-bodied, refined and elegant, with flavors of red cherry, raspberry, black cherry, vanilla, toast and white pepper. It is silky smooth and beautifully balanced.
$100+
Louis Roederer Brut Champagne Cristal 2008, $260 – I hesitated putting this one on the list because it is so decadent. However, I had the absolute bliss of tasting Cristal for the first time a few weeks ago and it blew me away! Given how utterly stunning this Champagne is, I had to include it as the creme-de-la-creme of all holiday wine gifts. Champagne doesn't get any better than this – complex, smooth, the creamiest bubbles I have ever tasted, fruity, spicy, yeasty – it's got everything. Whoever is gifted this one must be really special.
2016 Huet Vouvray Cuvee Constance, $150 – I had to include at least one sweet wine on this list and the Huet Constance was it! This is a magical, botrytized dessert wine made from Chenin Blanc in France. It has layers of rich flavors – raisin, honey, fig, dried fruits, nuts, peach – with a long finish. It is concentrated, yet well balanced by acidity so doesn't taste cloying.
Château Pontet-Canet Pauillac 2016, $150 – When my kids were born, I purchased a "birth year" wine for each of them. The Chateau Pontet-Canet 2005 was my choice for my son. No list would be complete without a world-class Bordeaux. This 2016 is definitely a wine for the serious collector who will cellar it carefully for many years to come. It has fine tannins with ripe flavors of black cherry, blackcurrant, cassis, vanilla, nutmeg, licorice, cedar, tobacco and clove. This wine has elegance and finesse, but requires patience – hang on to it for a few decades.